It often happens that the first date becomes the last one. That is why most men feel stressed about that and aren't sure how they should act to appear charming to a girl. You need to systematize your efforts in order to relax and make her fall in love with you straight away. So, how to charm a girl on the first date?
Do you think it is impossible to make your crush fall in love with you after a single date? We are going to help you to accomplish that task by sharing 20 tricks most men forget or don't know. Using the tips and tricks listed in this article you will be able to charm a girl on the first date. Let's not hesitate and dig into the list of tricks that will make her crush on you.
20 Tips to charm a girl on the first date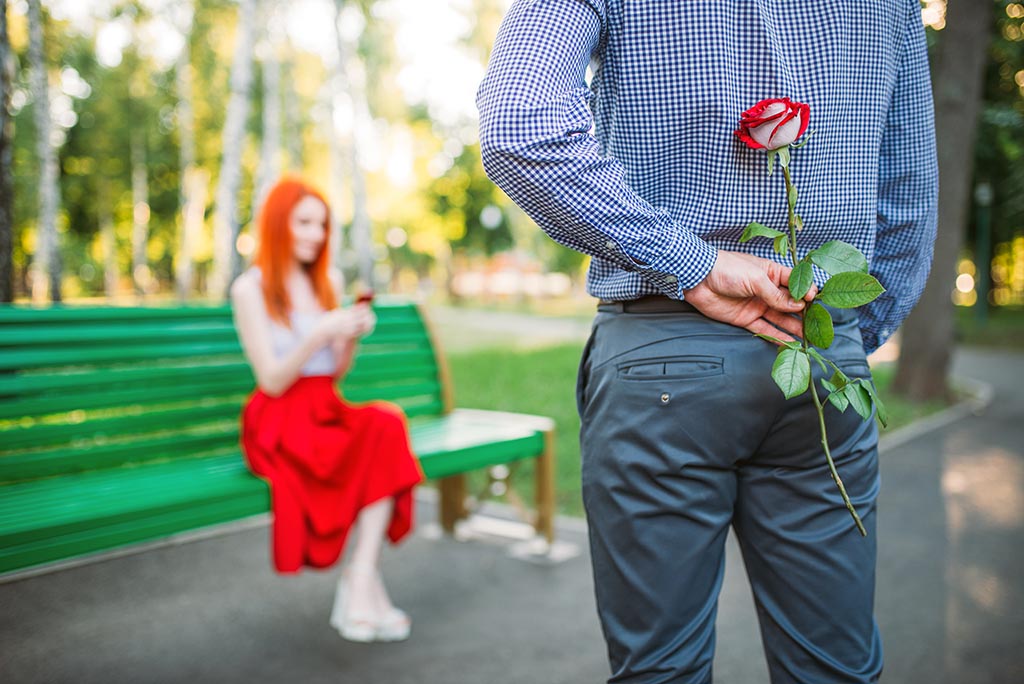 Act like an adult. Most girls seek guys that resemble their fathers. It is a subconscious desire, as they feel that dad would never hurt them so the best men are alike.
Be better than her ex. It is not often when 2 people discuss their previous experience on the first date, however, if such a conversation takes place then demonstrate your difference from her ex in those aspects she finds crucial.
Talk less. Girls like to talk and to be heard. Don't try to tell all your life stories on the first date but listen to her stories instead.
Respect yourself. This paragraph is important anyway but especially when going on the first date with your dream girl. When you treat yourself with respect you change the way you talk, act, and, most important the way people take you. Any girl would treat a self-respecting guy attentively.
Make eye contact. It doesn't matter how low her neckline you should keep it cool and look straight into her eyes. That way you won't look like a hungry animal but an attentive guy that has an interest in her personality as well.
Be mysterious. Do not share all of your life plans and relationship goals on the first date as you risk scaring her out by the excessive tension. Keep it casual instead and try to enjoy her company without undue forward-looking.
Don't smile all the time. Some psychological surveys lead to the conclusion that women prefer serious men but not cute and funny guys.
Try to highlight your similarity. People tend to be afraid of the unknown and stay calm when dealing with something familiar. If you see some qualities or opinions that you both share then do not hesitate to stress it out to make her feel comfortable by your side.
Do not interrupt her. Sometimes we interrupt our conversationalists in an effort to keep up with our mind, however, that is not the best way to charm a lady on a first date but make her annoyed by disrespect.
Make her shy. We don't mean being dirty with your talks but a little bit playful when complimenting your girl on the first date. That will help you to establish a tempting atmosphere that is definitely charming.
Turn her on. There are lots of things that can make a girl excited. Sometimes, you don't even need to touch her but take her on a date to a special place with a romantic setting that will help her feel excited by default.
Show off correctly. Usually, girls don't like posers, so if you have a Lamborghini you shouldn't tell her about it but ask her to another lovely restaurant to hand out more so she could see it firsthand.
Don't talk about your ex. You both have experience and people left in the past but the first date with your new crush is not the best time and place to discuss it. Leave your past in the past.
Make her feel special. You don't need to make too many compliments but avoid checking other girls out there. She won't appreciate squandering your attention but feel grateful for a guy that sees no one but her.
Try to copy her gestures and tone of voice. Girls tend to believe in signs of destiny so you could create one if you can.
Be attentive to details. Sometimes it is not easy to chat with a girl you have a crush on as your thoughts and desires make you sound silly and insecure. In order to create a nice organic flow or conversation, listen to her carefully and try to ask her as many questions as possible. That is the way for you to keep your mouth shut and show off your interest at the same time.
Save some yumminess for desert. The first date is not a job interview and you shouldn't describe all of your strengths straight away. Make sure you have something left to impress her on second and third dates as well.
Be the best version of yourself. We all have shortcomings, don't we? However, if you want her to accept your personality as it is try to build trustworthy relationships before you share insecure aspects of your being with her.
Make sure you look as best as you can. People tend to judge a book by its cover at first. So, be that book she wants to read from cover to cover if you know what we mean.
Be understanding. The best way to charm a lady is to listen to her and show empathy when discussing her matters of concern.
Those were tricks for men to impress a girl on the first date. By the way they work perfectly for online dating as well. You shouldn't use them all but combine any of them with your personal style of communication as the best way to succeed in relationships is to be yourself.Make sure to also check the article: How to find a date: 15 working tips & tricks.