It often happens, when married people lose their passion after the first few years of marriage. There remain warm relations, mutual understanding, caring for the good of children and grandchildren.
When the spouses reach the age of forty, they have a common property and a stable financial position. It happens that a marriage that seemed prosperous at first glance cracks.
How will life turn out after divorce at 40, how not stuck in loneliness and depression? Let's take a closer look at these issues.
Things to Consider
Divorce after 40 years is most often provoked by men. The reasons are as follows:
There is a fear of approaching old age. The partner is full of energy, feels the need for a younger companion, children are almost grown-ups, and it seems that they do not need the care of them as much as they used to. Everyday routine and work problems don't allow men to spend much time with wives.
Financial issues. Sometimes, when a wife earns more, a man gets jealous of her success.
Being a womanizer. Some men do not leave the family for a certain woman, but start affairs with different ones. Children and a wife are not an obstacle to such a man when he wants to have an affair with a young lover.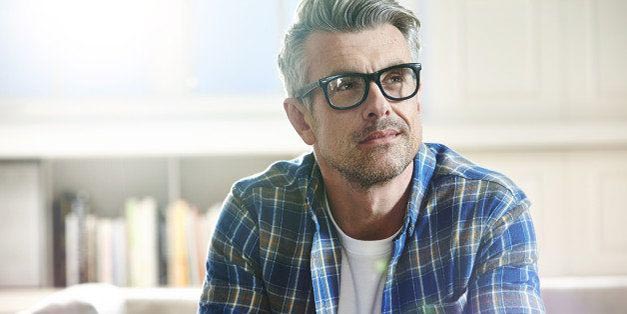 It is rare for women in their forties to ruin a family and begin a new life. However, when the spouse starts to act defiantly, then the wife's patience runs out and divorce becomes the only way out.
Most men after divorce at the age of 40 want to get back to their ex-wife. Despite the fact, the marriage was completely destroyed they don't feel the desired freedom and realize the reality doesn't meet their expectations. The thought of a necessity to begin all that dating-marriage story from the start all over again scares them and makes them seek a comfort zone.
Some men begin to suffer from depression as not every man can confess to friends and themselves they regret breaking up the marriage. It can considerably mess-up a man's self-esteem. However, life goes on and you need to figure out the actions that will lead you to your happiness.
Divorce for men after 40, what to do?
So, what to do? How to live through difficult times and find the strength to start a new life alone after 40? Even though a man after a divorce might recall all the good aspects of an ex-wife he often forgets the qualities of hers that made him do that step. For example, when a breakup was caused by a wife's unfaithfulness and all the anger withers away, all the happy moments and pleasant memories fill the mind. 
Sometimes it is a wife who insists on a divorce so an ex-husband tries to fix the broken marriage and wastes all of his energy on that.
There are cases when a man has made a firm commitment to quid relationships that don't make him happy still doesn't want to build new ones as well.
All divorces are different but there is one aspect of it that unites all the men – divorce is difficult. Most men tend to hide their emotions and don't enjoy showing off all the dirty laundry to the public. The fact of a divorce being discussed by friends, relatives, colleagues makes men stress even more. They don't tend to share their thoughts and fears with friends as they don't want to appear weak. So, it is a challenging time for men that they prefer to go through alone.
Avoid depression
To avoid suffering from depression, we highly recommend going for a professional psychologist consultation. Likewise, a man should spend more time out, hang out with friends, visit workshops, travel, and enjoy all the jam of being independent. You shouldn't run from your problems but try to cheer yourself up and stay positive. 
Some divorces require to continue to meet an ex because of a common business, communication with children, family reunions with mutual relatives, etc. Such meetings can stun at the beginning, however, it is better to treat an ex-wife with respect and leave all the negative feelings behind so you both could start new happy lives separately.
All the difficult situations in life can knock you out and the one important thing that you should remember is a recovery from everything takes time. Divorce is the end of a couple's life and it is totally fine that it's painful. Don't go for destructive ways of getting through divorce like drinking too much and hanging with promiscuous women. Such an approach won't help you to become a happier version of yourself and achieve all the new heights that you've been dreaming about.
Online dating for men after 40
One of the best and safest ways to commit dates after divorce at 40 is online dating. Online dating is a casual kind of dating that sounds perfect for people after divorce. Those people, who prefer online dating are usually busy, they appreciate their boundaries and can respect others as well. Online dating is a perfect instrument that helps you to focus on a career but keep trying to find love without investing much time in real-time dating. 

We highly recommend going for proven interactive websites like VictoriyaClub. This one has an intuitive social media-like interface that turns the online dating process into a fun activity and allows you to spend your free time with lovely attractive women. That can help you with rebuilding your belief in love. 
Divorce is not the end of the world. You should remember, that you are the most important person in your life that deserves happiness, love, passion, understanding, and all the best things that a woman can give you. Age is just a number, so you will find your new crush after divorce at 40 as easily as if you were 20.Make sure to also check our article: What is a good age difference in a relationship.