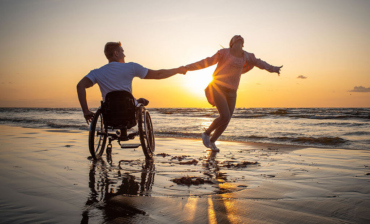 Disability Dating. The Whole Truth About Dating When Disabled
When one of the partners has a disability may seem to be someone scary and intimidating. However, it is not as stressful as it may seem. Whether you found yourself in a disability dating relationship or just wonder how people with disabilities can find their true love, the following article is for you. We are going to review some of the most popular disability dating sites and provide useful tips on how people with disabilities can build healthy relationships. 
Tips of Dating When Disabled
Even when a person has any sort of disability, it doesn't mean that he or she is doomed for loneliness. Dating when disabled is possible and welcome. Provided that partners follow some common disability dating tips, they will spend a great time together and forget about the uniqueness of their couple.
Meet in an accessible place
When a person moves around the town in a wheelchair, he or she knows all the difficulties caused by the environmental barriers. When you are meeting up with a wheelchair person, ensure that you choose an accessible location that won't cause any trouble to your partner. It will help you avoid any sort of distractions during the date and enjoy the time you spend together.
Be honest about your disability
We live in an age when many of us look for a perfect love match on online dating sites. It's a great opportunity that lets singles find each other without leaving their homes or when they live in different countries. However, not being honest about your disability puts you at risk of being misunderstood by your partner. So, whenever you feel like you have met a special person, be honest about your disability. Or, mention it in your profile to avoid meeting the wrong people.
Don't put your disability in the first place
Being honest in your profile and in the conversation with the person you like is important. However, you are more than just a disabled person. While chatting with a person whom you find attractive, choose topics that are more suitable for the first date. Learn about each other's hobbies and preferences. You may find out you have some common interests with your match. There are many other fun and exciting things that you may discuss in live chat or when you meet one another in person.
Be self-confident
Believe in yourself and success will follow. You are an amazing person and the disability shouldn't be an obstacle.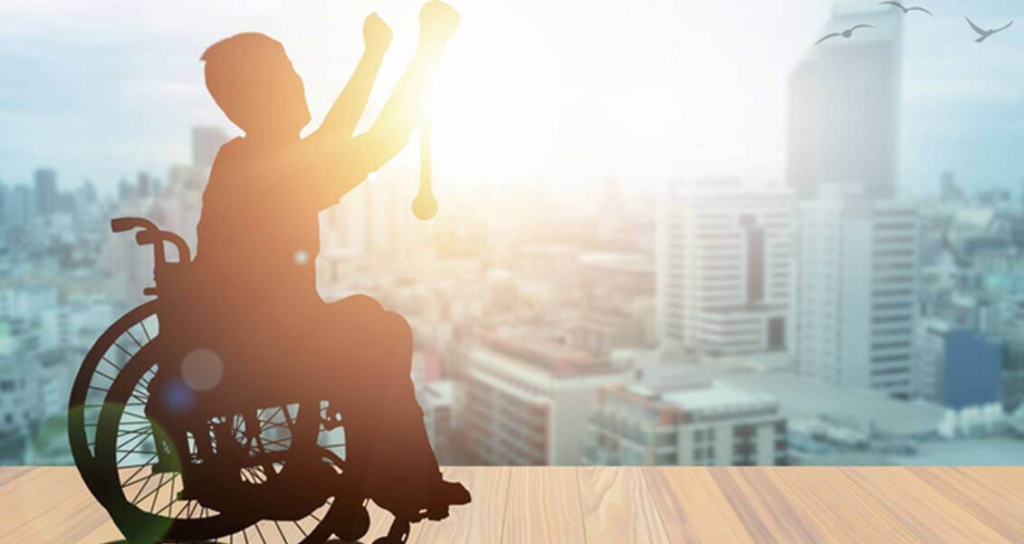 There are so many things you know and so many topics you can discuss. You should be proud of yourself. Any person will be lucky to know you better. When you are on a date, don't let doubts overtake your mental health. Every person feels a little bit nervous on the first date. Be confident and let your true self shine.
Be patient in disability dating
It's likely your partner has never dated a person with disabilities before. It will take some time for him or her to get adjusted. Be patient. It's only a matter of time. Give them grace when they ask questions or do something to help you. In the end, both of you will reach the state in which you feel comfortable while spending time together.
Discuss the topics you feel comfortable about
At the early stages of your relationship, your partner will have questions about your disability. Answer and move on to another topic that you feel more comfortable about.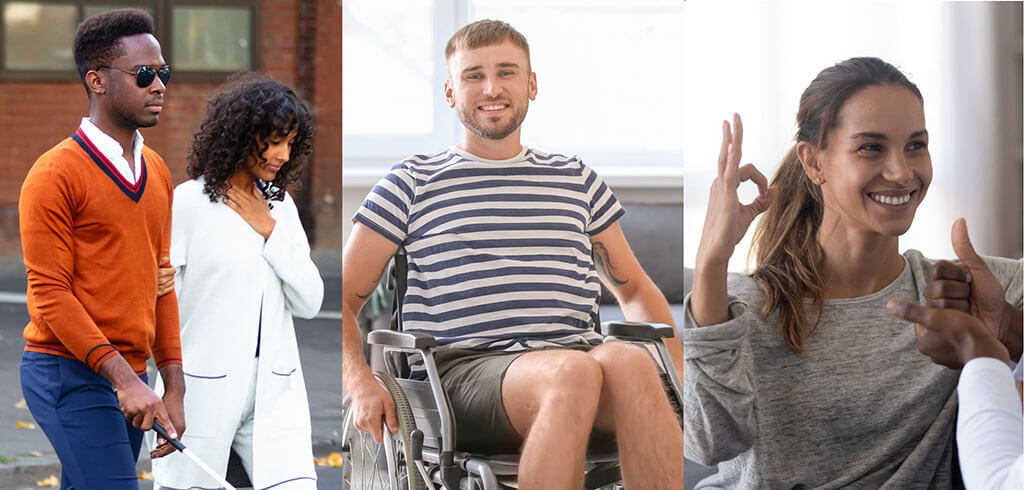 You may have a weird feeling when you start dating someone who is not like you. It's totally fine. You will enjoy your new experience when you talk about it with someone whom you trust. Ask your trusted advisor about appropriate behavior. Communication is vital.
Remember you are worthy of love
Every person in the world deserves to find love and be happy. Just because a person has a disability doesn't mean that you deserve happiness less than anyone else.
Disabled Dating SItes
The Internet is one of the best places where disabled people can find true love. Let's briefly review some of the most popular disabled dating websites.
Whispers4U was launched back in 2002. The site was a finalist of the iDate award for niche dating. As they market themselves, they help "differently-abled" people find love online. The site provides its members with a safe environment where they can use either free or premium memberships. Depending on the chosen plan, the site's members can access different features like instant messaging, emails, video chatting, virtual flirting, database search, 24/7 support, etc. You may feel safe while chatting on the site because the site regularly checks the database to remove scammers.
Disabled Passions resembles a social network for disabled people. Besides the matchmaking functionality, it also provides plenty of content-related solutions. Here disabled people can share funny videos, play games, and use collected resources. Similar to traditional online dating websites, it lets the site's members communicate in chats, exchange secure emails, and use message boards.
Special Bridge is a newcomer in the online dating field. The website is private and family-owned. It represents an online community of people with disabilities. Its main purpose is to let people with different disabilities meet each other regardless of where they live. The purposes of using the opine dating platform are various. Some users are looking for friends. Others are interested in love romance or finding pen pals. Whatever goal you pursue, you will be able to find what you are looking for. In terms of services, the website supports messages, the possibility to create personalized profiles, and use the matchmaking functionality. To let the site's members feel safe about their online dating experience, the site's administration delivers background checks for anybody who you're worried about meeting up with.
Dating4Disabled is another safe online dating environment for people with disabilities. It's easy to use and absolutely confidential. It doesn't ask you to sign any contracts to join. The website includes a lot of handy online dating tools and features. More specifically, the online dating platform features a messenger, forums, and smart search. The options work perfectly together to help the site's members find friendship or serious relationships.
VictoriyaClub is the popular international dating website. It is well known among American guys with disabilities. This site connects them with the girls from Europe. So, the site is great for those who want to meet somebody from abroad.
Bottom Line
Online dating makes the borders vanish. It lets disabled people find their love match and meet the right person no matter where in the world he or she lives. Disabled dating isn't very much different from the common dating experience. Disabled people should feel confident while looking for partners online. Everyone is unique and deserves love and happiness.
You may also be interested in checking the article: Life after divorce after 40.

Richard Wilson is an experienced writer. He is the author of numerous articles and publications throughout the web. Also he has a degree in Psychology and Sociology. Therefore, it is quite wise to check his tips from time to time.